A close friend's daughter turned 2 this past weekend. Of course I wanted to make her something fun. She loves her big brother's cape so I decided to make her a girly one of her own.
I used the tutorial at Puking Pastilles:http://pukingpastilles.com/?p=57 It's super easy to follow and I highly recommend it. This is the second time that I have used her tute to make a cape.



Close up and the backing fabric: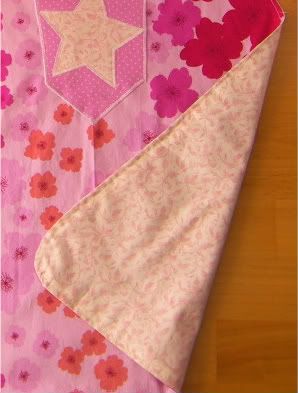 I think she'll like it...